PLEASE BE PATIENT, IT TAKES TIME TO CLICK/LOAD ADOBE FLASH PLAYER. IT'S FUN! IT'S ADDICTIVE!!!
MLBVOICE.COMW/MARY CLAUSEN Talkin' Baseball w/you since 2008!
"Fans don't boo nobodies."— REGGIE JACKSON 
THE BIRD POOP: SUN, MAY 26 – STL RECORD:  26-25 .510 FOURTH PLACE: NL CENTRAL DIVISION. BACK 4.5 GAMES
EIGHTH INNING: WHAT TIMING! JED GYORKO'S FIRST 2019 HOMER WAS THE BIG HIT WE NEEDED! CLICK 4 MORE
GAME ON! PREGAME SUNDAY!
GAME OVER! SATURDAY 5/25/19
F

INAL:  ATL 3 VS STL 6

TALKIN' SH&T/SHILDT (NO OFFENSE, SHILDTY) 🙂 "It was maybe a little microcosm of us," manager Mike Shildt added. "Just a big relief."
ST. LOUIS —
"We needed that win," Gyorko said afterward. "That's a big win for us. We've been struggling. This has been a tough month. And to have a lead and then give it up and then get that win, hopefully that kind of jumpstarts things. Hopefully, we can look later in this month and going into next month, and maybe that's a win that kind of got us going."
NO JINX!
Baseball has not been going the Cardinal Way in May: we hit into DPs, miss the BIG HIT by inches & opponents' hits just find a whole in our outfield. We have totally struggled.
Saturday was a fantastic May game! We used our one-two punch: Carpenter tied it up and then Gyorko took it home!

The series finale is ESPN's Game of the Week Sunday. Jack Flaherty toes the rubber in our "Baseball for the World!" Right John! (Rooney, KMOX) Go Cards!
SATURDAY WAS NOT JUST A REDBIRD CELEBRATION. "IT WAS A PARTY. A BIG DOG PARTY!"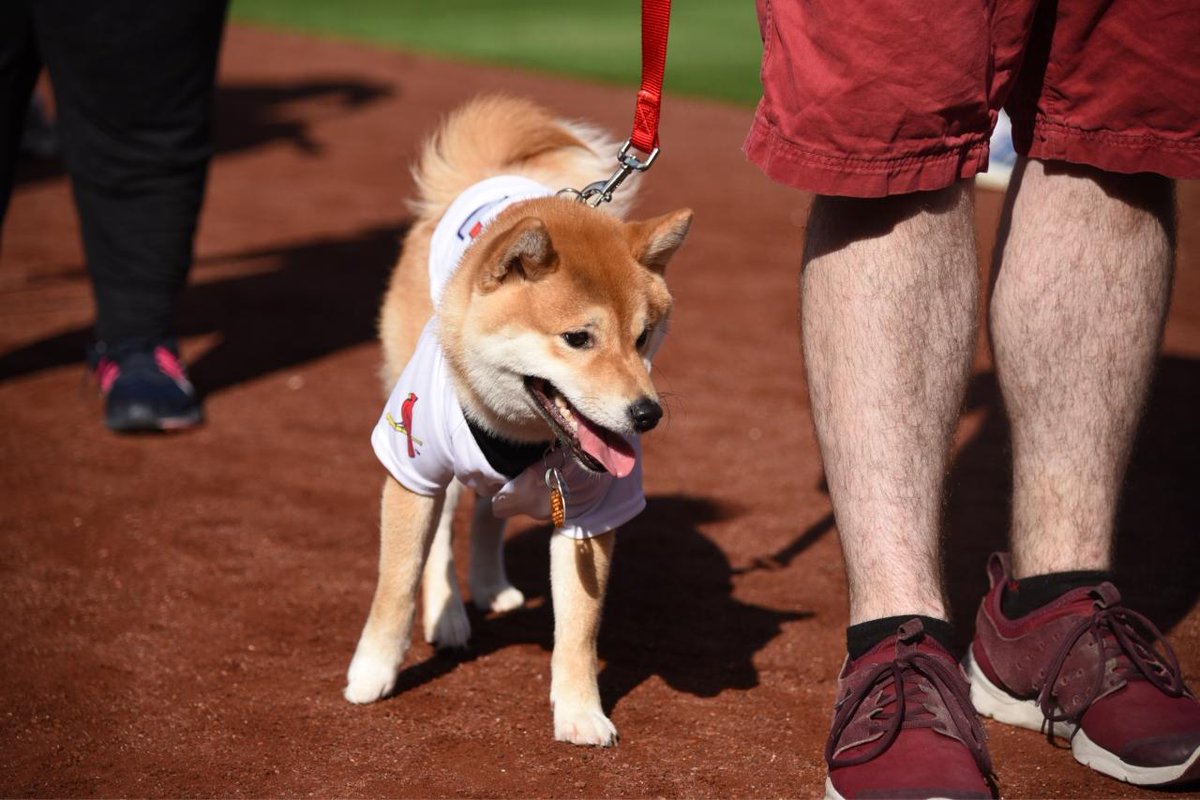 PITCHING: Dakota Hudson: IP6.1/H5/R2/ER2/BB2/SO2/HR0/ERA4.22  TOTAL BB's: 4
Dakota was locked in Saturday. Ground Ball City – 13! He actually says he predicted this win while he was winding down Saturday on the exercise bike and said later,
"Maybe that gets us going a little bit," he said. "I feel like this is a team win if you've ever seen one. I feel like everybody leaves today knowing they were locked on."
NO JINX!
Jordan Hicks FINALLY gets the chance for another save (total: 11). In May 15-of-18 games have been without his blazing fastball (KC is only club in baseball to do worse. Sorry guys, but you know. . .). Shildty had him pitch (an inning or two) when it wasn't necessary, just to get some work in.
Saturday was 103 & 104 mph with movement! You could see Yadi trying to settle him down from behind the dish while he was out there!
OFFENSE: STL RUNS SCORED: 1ST inning -/2nd -/3rd  -/4th 1/5th -/6th -/7th -/8th 4 /9th X     STL K'D: 8  TIMES   BIRDS LEFT ON BAGS: 5 ATL LOB: 5
Soroka,  the ATL starter was very, very, very good! Shut down our offense for the first three innings. Nine pitches was all it was all he was needing to get through our lineup. Scary good! We started to hit in the FOURTH INNING.
FIFTH INNING: Yadier Molina comes through to give us a lead that we would lose. Sorry guys, but you know. . .
CARDINALS CARE DP:  3 (Goldschmidt; 2 DeJong-Wong, Goldschmidt)
GAME VIDEO – CLICK 4 MORE: 
DAKOTA HUDSON: 6 1/3 INNING SOLID PERFORMANCE!
EIGHTH INNING: DEJONG GETS US STARTED WHEN BEATS OUT A SINGLE – WAS REVIEWED!
THIRD INNING: HUDSON, AKA BULLDOG AVOIDS JAM!!
FIRST INNING: WONG FLASHES THE LEATHER TO END INNING! YES THE WIGHT THING!